We Have Installation Techs Standing By
Professional Roof & Wall Insulation Contractor in Sugar Land, TX
Whether it's the straightforward commute to Houston TX or hiking through Oyster Creek Park, there's plenty to enjoy about living in Sugar Land. However, the hot, humid temperatures and scorching summer heat need you to take cover eventually.
Unfortunately, when your home feels equally muggy and uncomfortable, it can seem as if you'll never stop sweating. However, after you've called your HVAC repair technician, they tell you the air conditioner is still working fine.
The reason why your home stays sweltering is that you need additional insulation services. For more than 12 years of service, Ultimate Radiant Barrier & Insulation helps more homeowners than anyone else around.
What sets us apart from other insulation services in Sugar Land, TX? Simple: our high-quality products and services, as well as unique workmanship. We approach each project with care and attention to detail.
Whether you've expended all of your other alternatives or you're just sick of sweating inside, we always have the ideal solution for your needs. Call today and schedule us to help make your house more comfortable.
Fiberglass Insulation Company in Sugar Land Texas
When your house remains improperly insulated, it causes many symptoms which must get addressed. In addition to losing sleep from sweating through your sheets, your utility bills will continue climbing as well.
The added moisture in the air makes it more difficult for your HVAC systems to process them. And because you're operating your thermostat more frequently, it's using more power in the process.
Not only are you spending more trying to cool down your house, but it will lead to early issues with your cooling system in the process. When your compressor gets used for many more hours each week than it gotten built for, it means running into trouble soon.
Instead, our team is here to assist you in your search for a more comfortable house with a variety of blown fiberglass insulation services. Call today to hire your best insulation contractor in Sugar Land.
Save Money on Your Monthly Electric Bills with Ultimate Radiant Barrier & Insulation
Your attic system works in unison with each other to maintain a comfortable quality of life in your home daily.  Your attic system consists of your roof, insulation and HVAC system.  If you have insufficient or faulty insulation up in your attic, this causes your AC unit to work harder to keep your home cool in the summer and warm in the winter.  The results being that your AC system works harder (which shortens the lifespan of the AC unit) and it stays on longer to maintain the temperature you want your house at in order to feel good, which, in turn, costs you more money each month.
With proper insulation installed in your Sugar Land home, you now give your AC system a bit of a break because your house is able to hold in that heat or cool air keeping your home comfortable throughout the year and putting money back in your pocket.
Ultimate Radiant Barrier & Insulation's products will insure that your house is comfortable and lower your electricity usage by at least 18% and up to as high as 40%!  The only thing you have to do is figure out what you're going to do with that extra cash in your bank account each month!
Sugar Land Insulation Contractors
You might consider going down to your local hardware store and picking up a few rolls of pink insulation padding. However, while these are effective in specific applications, they won't provide the level of comfort you had hoped to achieve.
Insulation padding is best suited for flat surfaces like the spaces above your ceilings or in the attic. When you need to coat broader areas at one time, it helps to hire the spray foam insulation Sugar Land trusts.
Our team remains the expert choice for complete home insulation service needs. Contact us to experience the convenient source of comfort for your house with:
Radiant Barrier Foil
Blown Fiberglass Insulation Service
Open Cell Foam Insulation
Closed Cell Foam Insulation
New Construction Service
Updated Insulation Needs
Free Service Estimates
And more insulation contractor services.
No two homes ever have the same insulation and efficiency needs, but our experienced contractors help more residents every day. Whatever areas of concern that you may have for your house, we provide the best in local insulation services.
Radiant Barrier Foil Sugar Land Texas
Everyone realizes that heat rises to the top of your building. However, when it gets trapped there, it means continually keeping your home hot, humid, and miserable.
One way that we fight back against trapped heat is preventing it from entering in the first place. By installing our highest quality radiant barrier foil, we can avoid more heat and solar radiation from entering your attic.
Radiant barrier foil reflects heat back out while sealing cooler air inside. Because it stays bonded to dense paper backing, it helps insulate as well as defends against the sun.
Best of all, most radiant barrier foil installations remain out of sight, preventing the need for methods that take away from your curb appeal. For the convenient and affordable choice in radiant foil installations, call us today.
Blown Fiberglass Insulation Sugar Land
Blown fiberglass insulation remains the cost-effective way of keeping your house secure from invasive heat and moisture. For decades, it has remained the go-to method of insulating homes because it can get applied fast and at little costs to you.
Blown fiberglass uses recycled building materials that are naturally heat and flame resistant, leaving you safer from harm. The insulation gets used to fill in broad areas prone to trapped air, keeping the hotter temperatures outdoors.
It is also the favorited method for those pesky harder to reach areas of the attic or basements, or around crawlspaces. By firing it out from a pressurized wand, we can send your new insulation flying until it hits its destination.
We make fast work of even the most complicated house plans to bring you lasting relief for less. Call today to schedule us for your insulation needs today.
Do I Need Open Cell & Closed Cell Foam?
Two primary foams can get used, open cell and closed cell. Open cell is called that because its structure is similar to that of a donut, whereas closed cell stays in a more solidified shape.
Closed cell foams provide increased moisture protection. Open cell spray foams are more useful for roof lines and other areas that tend to collect more water.
If your top concern is making your home more energy efficient, you likely need closed cell spray foam for walls, ceilings, and floors. You will notice a drastic reduction in noise pollution, humidity, and outside heat.
No matter which application stays the best method for your service call, you can rely on us for the best results possible and affordable pricing. See why more homeowners turn to our team for all their blown insulation service needs.
Sugar Land Insulation Services
We specialize in a variety of Residential and
Commercial Insulation Services including:
Sugar Land Insulation Company Near Me
You can find us throughout the city, helping more homeowners save on comfortable homes. We provide contractors throughout:
The Estates of Oyster Creek
The Reserve at Glen Laurel
The Lakes on West Airport
Oaks of Alcorn
Villages of Avalon
Gannoway Lake Estates
Executive Park
The Village on Royal Oak
Lakes of Austin Park
Brazos Landing
Crescents on the Green
Lakes of Edgewater
And the immediate neighborhoods.
For the best in Sugar Land insulation services, you need Ultimate Radiant Barrier & Insulation technicians today.
Proper Insulation Benefits
The Leading Sugar Land Insulation Company
These are just a few highlights of the products we offer.  To find out more or to get a quote, please feel free to contact us or you can fill out the FREE Quote Form on this page and one of our friendly knowledgeable staff will get right back to you.  Our primary goal is it see that every home has proper and adequate insulation, whether you buy from us or not, but we know that with Ultimate Radiant Barrier & Insulation your home will be done in a timely and professional manner.  We look forward to serving you!
Our Mission Is Your Satisfaction
Expert work that is purely based around providing 100% customer satisfaction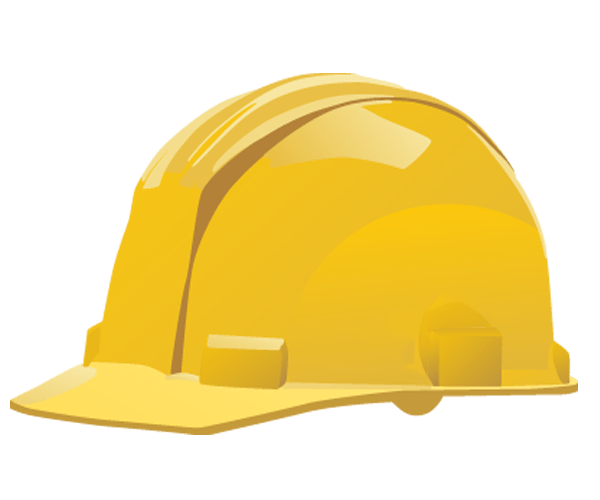 Safety Is Our #1 Priority On Every Job
We take safety very seriously. No shortcuts, no compromise. The quality of our works shows.
We're Mindful of Your Time
We come to your home and get the job done. We don't waste your time. We do what we say and do it fast without compromising safety or quality.
We're Standing By To Help Now
Call 713-805-0394
or send your info below