We Have Installation Techs Standing By
Woodlands TX Insulation company
When you live in the Woodlands, TX, it means dealing with triple-digit summer weather and mild, muggy winters. Unless you have the proper levels of insulation in your home, it can quickly feel unbearable to remain indoors.
Whether your house still uses single-pane glass windows and doors, or your home builder didn't insulate properly, many homeowners find themselves struggling with uncomfortable residences. The best way to prevent the outdoors from coming in is with the best insulation contractor in Woodlands.
Ultimate Radiant Barrier & Insulation continues helping more area residents in enjoying a more comfortable, energy efficient house. You can find more insulation choices and affordable pricing on all our expert installations. Also, we're not big believers in band-aid or one-size-fits all solutions. We are a Woodland insulation contractor that customize services according to your home's requirements and your energy consumption concerns. If you have more questions, don't hesitate to ask us about it.
Ignoring the need for blown fiberglass insulation means spending a fortune every month fighting against nature. Provide your house with the level of protection it deserves by choosing us for your home today.
Spray Foam Insulation Woodlands
It doesn't take much to try many canned products to try and deal with increased levels of indoor heat and humidity. You might also try using a small army of floor fans, but they only shift the moist air around.
Running your air conditioner can help make you temporarily cooler, but your HVAC is still only taking moisture from one room to the next. Over time, your air compressor or fan motor is going to wear out from repeated daily use.
The trusted way of removing more invasive heat and humidity from interior spaces is with installing more blown insulation. This is where you'll need assistance from a trusted Woodlands, TX spray foam installation contractor. 
Our company provides everything you need for a more comfortable, energy efficient home with:
Radiant Barrier Foil Installation
Blown Fiberglass Service
Closed Cell Foam Insulation
Open Cell Foam Insulation
New Construction Project Service
Existing Home Insulation Needs
In-Home Consultations
And more professional insulation services.
Whatever is needed to keep you and your loved ones from sweating inside, we will ensure better results faster when you hire us. Call today and schedule our experienced service contractors for the best insulation options around.
Woodlands Insulation Services
We specialize in a variety of Residential and
Commercial Insulation Services including:
Radiant Barrier Foil Woodlands Texas
There are some areas of your home which will remain hotter than the rest. Your attic is among the top contenders for continued heat, humidity, and energy loss.
The use of radiant foil barrier insulation is the trusted way of ensuring that your attic's increased heat and moisture don't spread to the rest of the building. The sheeting gets placed along the inside roofline, floor, and walls, keeping hotter temperatures where they belong.
The foil components reflect heat and light, while the paper backing helps improve the seal of the room, keeping more of the outdoors from seeping in.
If you ever wonder why it seems that your bedroom is only uncomfortable at night, it's likely because hot and humid air is transferring to your room after sunset. Keep more hot air from entering your home with better radiant foil installations.
Blown Fiberglass Insulation Woodlands
More building industry experts agree that blown fiberglass insulation is among the most effective ways of decreasing energy loss. Best of all, this method can get used virtually anywhere on your property, sealing off areas prone to hot, sticky feelings.
Whether you seem to break out in a sweat in your living room or your kitchen stays hot long after cooking, blown insulation can get used behind more walls throughout your house. And because our contractors remain trained with both open cell and closed cell foams, we stay the best choice for any situation.
Not only will you enjoy your more comfortable house, but you will also notice a decrease in ambient sounds. And once you prevent more of the Woodlands from passing through your walls, your HVAC systems will run less as well.
If you are sick of outrageous utility bills each month, then you need our team keeping your house more comfortable for less. Call today and deal with your heat and moisture issues at the source.
Woodlands Insulation Company Near Me
Our community is home to many well-known corporate entities, keeping our economy moving. However, when you need typical contractor services, it seems as if there is no one you can trust.
Whether it's long wait times, delayed scheduling, or higher pricing, there are many options in insulation you would remain better off without hiring. Unfortunately, when you can't take another moment of your uncomfortable living space, you need someone you can trust now.
Calling us means getting the team that has continued providing service throughout the community for more than a dozen years. You will find us to remain the preferred choice for many communities throughout the city, including:
Grogan's Mill
Panther Creek
Sterling Ridge
Alden Bridge
Cochran's Crossing
Grogans Point
Indian Springs
College Park
Creekside Park
And more surrounding neighborhoods.
See why more homeowners throughout town continue depending on us for all their blown insulation services. No one else keeps more houses feeling comfortable for less every day.
Proper Insulation Benefits
Best Fiberglass Insulation Company in Woodlands Texas
If you have already made repeated service calls to your local air conditioning repair company, then you already know that it is working the best that it can. The answer isn't making your HVAC operate more but removing more moisture from the rooms as possible.
Blown fiberglass insulation remains superior at covering more areas and hard-to-reach spaces than most other techniques around. And with the right application by our experienced service contractors, you will notice an immediate difference in the level of indoor comfort you and your family feel.
While you could try using vinyl sheeting to cover glass windows and doors, that will only trap more outside heat and moisture, and it will prevent you from using those entryways. Instead, blown fiberglass insulation stays out of the way, behind ceilings, walls, flooring, and more.
When you need one local service provider who offers better protection and energy efficiency for any areas of your home, it helps to choose the company who continues achieving the best results each time. Call Ultimate Radiant Barrier & Insulation today.
Our Mission Is Your Satisfaction
Expert work that is purely based around providing 100% customer satisfaction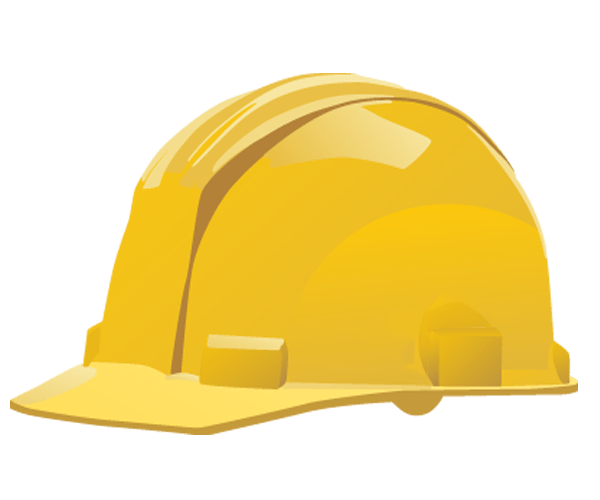 Safety Is Our #1 Priority On Every Job
We take safety very seriously. No shortcuts, no compromise. The quality of our works shows.
We're Mindful of Your Time
We come to your home and get the job done. We don't waste your time. We do what we say and do it fast without compromising safety or quality.
We're Standing By To Help Now
Call 713-805-0394
or send your info below