We Have Installation Techs Standing By
Katy Texas Insulation Company
As a homeowner, you probably have a construction contractor or other building material service save on speed dial. However, one item that often gets overlooked in maintaining your house is finding an insulation contractor in Katy.
Although you have options in weatherproofing and heating and cooling, it won't be enough if outside temperatures and moisture continue coming indoors. The only way to keep your home more comfortable all year round is with professional blown fiberglass insulation Katy services.
At Ultimate Radiant Barrier & Insulation, we continue providing the best in Katy, TX insulation services. No matter the age of your home or what you struggle with the most, we always have the practical solution at the right prices.
Whether you have muggy bedrooms, unbearable bathrooms, or sticky living rooms, we can help keep you fresh for less. When you've tried every other way of chasing off humidity, we prevent it from entering in the first place.
Spray Foam Insulation Katy
Spray foam insulation is not a new process, but it may be the service more homeowners ignore. That is because when someone purchases a house, they assume the builder already correctly sealed it off from the outdoors.
However, when your building company installed the bare minimum number of insulating products, it means breaking out in a sweat every time someone showers or does the dishes. When you wake up to condensation on glass windows and doors each morning, you know that moisture and heat are permeating inside.
Rather than try and shuffle uncomfortable air around, we just stop it from being an issue in the first place. When other methods fail to keep you feeling comfortable, we remain the best choice for:
Radiant Barrier Foil Insulation
Blown Fiberglass Insulation
Open Cell Foam Insulation
Closed Cell Foam Insulation
Home Improvement Insulation
And more professional insulation services.
When you need to know that your home will remain cooler for longer, you need the experienced team of insulation contractors working for you. Call us now to receive the best choice in complete home insulation services.
We specialize in a variety of Residential and
Commercial Insulation Services including:
Radiant Barrier Foil Katy Texas
Radiant barrier foil looks like a mattress covered in foil. However, its appearance shouldn't fool you, because it has remained the preferred choice in sealing out more heat and humidity from attic spaces for years.
How it works is that when heat or even sunlight manages to permeate your exterior attic walls, it sends the outdoor inside the top of your home. As it sits there, it slowly begins spreading throughout the rest of the building, keeping you awake each night and making it difficult to relax.
By reflecting heat and light back outside and sealing the interior space away, it prevents hot, muggy air from getting trapped indoors. And because it isn't escaping to other rooms in the house, it creates improved temperatures and air condition throughout your home.
When you target the worst offenders in your building, it creates drastic improvements quickly. If you are sick of getting woken up from sweating every night, our team is ready to help insulate your home today.
Fiberglass Insulation Company in Katy Texas
Since blown fiberglass insulation came about, it has stayed the trusted method of sealing out the desert heat and tropical raining conditions. The insulation can get spread throughout wide spaces quickly, improving your home's air quality virtually on the spot.
The insulation coats surfaces and fills in every crack and crevice, preventing more air from escaping and entering the house from the exterior walls. Not only will you finally discover the level of relief you have been searching for, but you'll also notice a quieter house in the process.
Whether you have specific rooms that always feel hotter than the rest of the house or it all stays sticky and uncomfortable, we guarantee better results each time. No matter which application is right for your exact needs, you'll find faster relief that lasts.
Even a new HVAC system is no match for preventing more outdoor temperatures and moisture from permeating your home. Keep Mother Nature outdoors by calling us today.
Proper Insulation Benefits
Insulation Company Near Me
When you know something is wrong with your house, you call in an expert. However, when they must travel in from downtown Houston, San Antonio, or even Austin, it means sitting around all day for them to show up.
They may give you a window for service arrivals, but it almost always takes twice as long as they assume it will to find your home. And when you're forced to miss school or work, it only creates more frustrations.
Instead, our team continues providing coverage throughout the city, assisting as many area residents every day with creating a more comfortable household. Wherever in Katy you reside, our team already services:
Katy Mills
Woodcreek Reserve
Katy Townsite
Victoria Lakes
Shadow Glenn
Whispering Lakes
Katy Heights
Katy Station
Town Park
Village Green West
Heritage Park West
Katy Hockley Estates
And more local neighborhoods.
When you need a local choice in complete insulation services, you need our team working hard for you. Call today to give your house the best in local blown insulation options.
Open Cell or Closed Cell Foam Insulation?
You may have seen an expert discussing insulation on TV, or you might have read an article about it online. However, some may still struggle in distinguishing whether they need open cell or closed cell insulation.
The answer is, you may need both types to secure your house from humidity and heat adequately. Open cell gets used when moisture needs to pass through, like around roof lines, whereas closed cell prevents most moist air from flowing.
Walls, floors, and ceilings often use closed cell as you're trying to make a solid barrier. Open cell gets used when moisture levels will naturally remain higher in those spots, and you can't risk mold and mildew growth.
Whatever insulation services you need, we achieve the best results. Choose Ultimate Radiant Barrier & Insulation today.
Our Mission Is Your Satisfaction
Expert work that is purely based around providing 100% customer satisfaction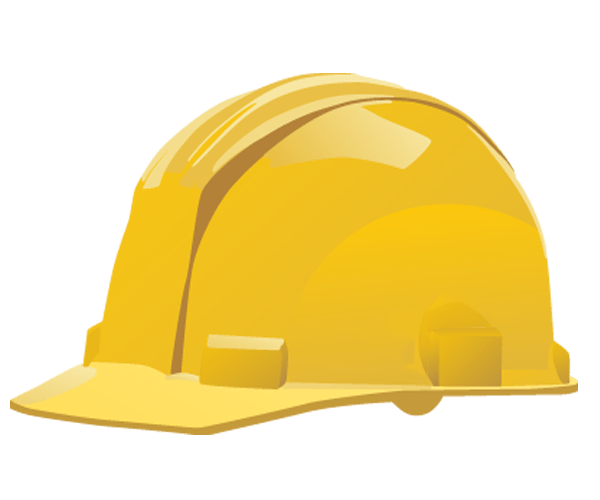 Safety Is Our #1 Priority On Every Job
We take safety very seriously. No shortcuts, no compromise. The quality of our works shows.
We're Mindful of Your Time
We come to your home and get the job done. We don't waste your time. We do what we say and do it fast without compromising safety or quality.
We're Standing By To Help Now
Call 713-805-0394
or send your info below