We Have Installation Techs Standing By
Spring Texas Insulation Services
Sometimes living in Spring, TX, means that it remains summer inside of your home all year long. No matter what you try, from gimmick products to expensive appliances, you can never seem to keep heat, humidity, and other air contaminants from coming inside your house.
The reason why is that your home lacks adequate insulation coverage. The hot, moist air from outside is permeating your exterior walls, the attic, and even crawlspaces where it travels throughout the rest of your building.
The only way to prevent more outside temperatures from entering your home is by calling Ultimate Radiant Barrier & Insulation today. For over 12 years of dedicated service, we remain the blown fiberglass insulation Spring contractors around.
Whether your living room is starting to feel like a swamp or you get woken up by sweat every evening, our experienced insulation contractors can best assist you now. Call today to see why we are still the number one choice for your fiberglass insulation company in Spring Texas.
Spray Foam Insulation Spring, Texas
The reason why our team continues assisting more area homeowners than anyone else around is that we provide more forms of residential insulation services. No other company throughout the community offers more types of daily protection than us.
Whether you need to improve your attic's heat resistance or keep moisture levels lower, we always achieve the best results possible every day. We are committed to providing clients with only high-quality services and products that last for a long time. Our expert contractors are very detailed and hands-on with each project. At the end of our service, you'll have a comfortable and energy-efficient home.
With just one service call, we can drastically improve your level of comfort with an affordable product application.
No matter what type of insulation can benefit your house the most, our experienced service contractors can handle it all for less. Leave all your professional insulation needs to us, including:
Radiant Barrier Foil Installation
Spray Foam Insulation Services
Blown Fiberglass Insulation
Open Cell Foam Insulation
Closed Cell Foam Insulation
New Construction Projects
Home Upgrade Jobs
And more insulation contractor services.
Whatever you need to create a more comfortable home every day, we can best assist you today. Contact us for your best choice in insulation contractor in Spring, TX.
Spring Texas Insulation Services
We specialize in a variety of Residential and
Commercial Insulation Services including:
Radiant Barrier Foil Spring Texas
If you regularly drive to work, school, or shopping centers, then you likely have a foil windshield shade for your vehicle. Radiant barrier foil insulation uses a similar process to prevent heat and humidity from entering your attic areas.
The reflective foil surface remains superior at sending sunlight and summer heat back outside before it gets trapped in the attic. Because hotter air rises, it stays common to retain pockets of trapped hot air that only spread throughout the rest of your house's interior.
The radiant barrier foil also has a dense paper surface on the backside that allows us to seal your exterior walls better. When you make it more challenging for the outdoors to penetrate inside, it creates longer-lasting interior relief every day.
If you can't stand having to go into your attic because you begin sweating almost instantly, then it's a good idea to improve its insulating properties. Call us today for the best in radiant barrier foil insulation.
Spring TX Spray Foam Insulation
Few forms of insulation products achieve the level of protection as spray foam does. Unfortunately, it is also among the more expensive product choices.
Spray foam insulation is a specialized chemical that solidifies when exposed to the air. That means that the product goes onto the surface, where it quickly seals and dries the impact site.
Spray foam insulation stays the recommended choice for areas with individual gaps and cracks near exterior walls, rather than coating the entire room. When you have areas of hot or cold spots, it means that there is a draft that must get plugged.
When you need to save more on your spray foam insulation services, you need our team completing your job. Contact us today for the fast and affordable choice in spray foam insulation.
Blown Fiberglass Insulation Spring TX
For many decades, blown fiberglass insulation has remained the trusted choice for more home construction and building professionals. They know that this affordable product type can better improve the air condition of huge spaces at once, making your home more comfortable quickly.
Best of all, the process can get applied virtually anywhere in your house, including attics, walls, ceilings, floors, and more. Whether you need closed cell insulation to keep hot, humid air from circulating or improving areas with open cell product, we can take it all on.
Our team continues providing experienced contractors and a better quality of insulating products that helps keep more homeowners in town happier for less. When you need one affordable service call that can steeply reduce your monthly cooling costs, you won't find a better company than ours.
No one knows blown fiberglass insulation better than our contractor group does. See why more people throughout the community continue calling us after more than 12 years of service.
Proper Insulation Benefits
Insulation Company Near Me
One of the more frustrating aspects of calling a contractor service provider is never knowing when, exactly, they are going to show up at your door. Even if a company remains headquartered here in town, their contractor may need to commute in from outside the city.
Not only does that take longer to complete your job, but it also means waiting for hours on end. Even simple projects wind up requiring all day when your contractor doesn't arrive until early evening.
Instead, we can help you save more money, time, and headaches with faster arrivals and completion times. We already help more neighborhoods throughout the city, including:
Northgate Crossing
Lexington Woods North
Cyprus Trails of Timber Lane
Lynwood Estates
North Hill Estates
Windsong Village Condo
Forest Lakes
Villages of Spring Oaks
Greengate Place
Birnam Wood
North Spring
Spring Crossing
And the immediate communities.
When you need a local choice in insulation contractor services, you won't find a more qualified team anywhere else in town. See why Ultimate Radiant Barrier & Insulation continues to remain the trusted choice for more residents.
Our Mission Is Your Satisfaction
Expert work that is purely based around providing 100% customer satisfaction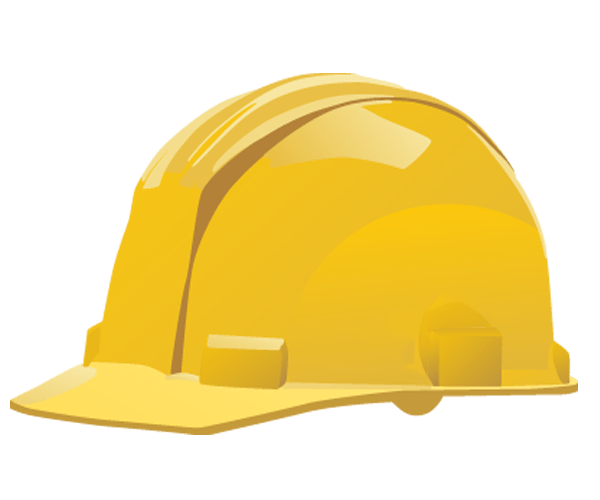 Safety Is Our #1 Priority On Every Job
We take safety very seriously. No shortcuts, no compromise. The quality of our works shows.
We're Mindful of Your Time
We come to your home and get the job done. We don't waste your time. We do what we say and do it fast without compromising safety or quality.
We're Standing By To Help Now
Call 713-805-0394
or send your info below