Ultimate Radiant Barrier & Insulation Austin


We Do Austin Attic Insulation Right!
Unnecessary heating and cooling costs are incurred each year by Austin residents as a result of faulty and improper attic insulation. This is costing thousands of Austin property owners a lot of money.  Let's face it, energy costs are only going up.
In case you didn't know, improper roofing ventilation and insulation cause drastic temperature rise by up to 25% or more.  The hotter your attic area, the harder it is to keep your home feeling nice.
Because of the increase of surrounding temperature inside your home, your air conditioning system is forced to work harder, consuming twice as much energy, to compensate for the excess heat.  This in turn can shorten the life of your AC unit.
Austin's Climate Calls for Better Attic Insulation
As you know, Austin's climate can be harsh and subtropical at times, which could take a toll on your home, exposing it to significant amount of heat, causing the home's exterior to heat up. Humidity is not friendly to homes in Austin. Combined with the heat, well you see where this is going. It can be just plain miserable outside, so why allow that to transfer to the inside of your Austin Home?
Sadly, ordinary fiberglass insulation alone isn't enough to completely stop the heat from moving into your home's living space. With just a regular fiberglass insulation alone, the heat just isn't efficiently blocked enough and could cause discomfort during hot summer months. Let's not forget the Winter. Proper insulation in winter time is equally important. This may not be the East Coast, but you know that winters in Texas can be brutal (at least by our standards). You want to be able to retain as much heat in your home monthly without blowing that money out the window needlessly!
Thankfully, there is technology available today in the form of radiant barrier foil to remedy this problem. Radiant barrier foil works by resisting heat transfer by reflecting it back out of the house, unlike ordinary insulation systems, which only slow down the movement of heat and air. Without the excess heat, the temperature inside your home is greatly reduced. Your air conditioning system wouldn't work as much and you enjoy the following benefits:
A 40% decrease in your heating and cooling system consumption
Less stress for your air conditioning unit
A more regulated and comfortable ambient temperature in your home's interior
A roof that works longer
What is Radiant Barrier Foil and How Does It Work?
Because it is made of
aluminum, radiant barrier foil works by deflecting most of the heat that comes in contact with it. Aluminum has a heat absorption rate of 3%. This means that the remaining 97% of the heat is deflected like the reflective insulation foil we provide.
Materials with lesser densities conduct less heat, therefore the heat absorbed by the barrier is harmlessly dissipated before it reaches other parts of your attic. The same principle applies during colder seasons. Only this time, the heat generated by your radiator is deflected back into the house. Because the heat has nowhere to go, your home stays warm. The indoor temperature remains constant, and you consume less energy.
Here are Some of the Benefits of our Austin Home Insulation Services
Convenience – There is no need to take out your existing attic insulation. Radiant barrier types of insulation insulation work with most types of insulation.
Comfort – Enjoy maximum comfort all year round. You will immediately notice the change in temperature – your home stays cool during summer, and comfortably warm during the cold months. You'll also avoid the spikes in humidity caused by inconsistencies in your home's indoor temperature.
Hassle-free installation – No hassle: radiant barrier foil is laid over or stapled on to the roofing joists. Installation generally only takes about a day to be to be completed by a professional. The joints between applications are then taped to seal the seems between each section.
Durability – Unlike regular insulation, radiant barrier foil will not corrode, rot, or decay. Aluminum is also not susceptible to pest damage. In fact, it has been proven by multiple studies that aluminum can withstand up to 10 years of exposure to extreme weather conditions.
Savings – Enjoy up to 40% savings on your cooling and heating bills. With hundreds of dollars worth of annual savings, the radiant barrier would have paid itself in a matter of years.
Spray Foam Insulation
Spray foam insulation is by far the superior solution for any home. It offers the very best protection from the elements and adds structural integrity to your home.
Blown Fiberglass Insulation
This is an excellent solution to get your home insulated fast and easily. It is cost effective and can be blown in your attic in just a few hours.
Batt Fiberglass Insulation
Batt insulation is tried and true. It has been around forever and works every time. This solution is also cost effective and is especially useful if you are adding a floor to your attic.
Radiant Barrier Foil
Radiant barrier foil is installed to the joists in your roof. It's main purpose is to deflect the Sun's harmful rays and keep that unwanted heat out of your attic.
Insulation Removal Service
If you have a home with insulation that is over 10 years old, or has mold and critters living in it, our removal services will give your attic a clean slate so you can properly insulate that space.
Solar Attic Fans
Solar attic fans to remove the heat from your attic space and blow it outside of your home while using only the power of the sun to power the device.
INSULATION OPTIONS EXPLAINED
Austin Insulation & Green Energy
Our society today along with modern technology have come up with some of the best cutting edge green energy solutions for keeping your Austin home insulation efficient to keep costs down and leave a smaller carbon footprint in the world. Who doesn't love green energy solutions? Radiant barrier insulation and spray foam insulation are now the leaders in the green movement for energy conservation. These solutions actually work and continue to do so for decades after they are installed. This isn't one of those, "well it kinda does what they claim" situations. You will feel the difference the day it is installed and it will also be reflected on your following months electric bill.
The City of Austin Now Recognizes the Importance of Radiant Barrier Foil
Did you know that the City of Austin has now mandated the use of radiant barrier foil to be installed on every new home being constructed? The City of Austin knows from their own research the necessity and powerful performance of radiant barrier foil in a home. If it didn't perform as well as they have found, they probably wouldn't have amended the city building code to now include it!
Austin Insulation By Ultimate Radiant Barrier & Insulation Is Simply the Best
Ultimate Radiant Barrier & Insulation is the leading Austin insulation company and offers a wide range of home attic insulation solutions for Austin residents including homeowners, property managers, and construction contractors.  Whether you need a one time application or wish to partner with us to be your go-to attic insulation company in Austin, Ultimate Radiant Barrier & Insulation is here for you!  Don't trust your Austin insulation needs to just anyone.  Our work speaks for itself and our customers love us because of it!  Here at Ultimate Radiant Barrier & Insulation, we are THE Austin Insulation Professionals.
How We Compare to Other Austin Attic Insulation Companies
Look, I'm sure our competitors in and around the Austin, Texas area can all install attic insulation and they probably do a decent job.  But we're The Cadillac of insulation companies.  If you care about the little things — like having professional, well-dressed, proud, blue collar insulation pros show up to your door 15-minutes early… as opposed to Joe the insulation dude, who mopes to your front door 30 minutes late, looking like he just came off a three day bender, shirt screaming, "Joe, I don't fit you!"… then you should definitely call us at 512-348-0181.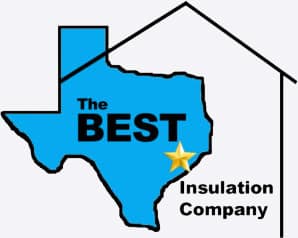 Beware of Companies Offering Cheap Attic Insulaton
Like most things in life, you get what you pay for. Attic insulation is no different. We hear from our Austin customers that so and so is offering insulation cheaper. Insulating your home is an investment in both your home and its value down the road. It is a product that will cut your energy costs by up to 40%. Say your monthly bill is around $200. A savings of 40% is $80.00! That's $960.00 per year!!
Think of what you could do with an extra $960 in your pocket! So when a company tries to sell you cheap insulation, you need to see the bigger picture of what it will cost you down the road. If you go with them, it won't hurt our feelings, we don't have to live in your house! You do! Our advice is get the best insulation you can afford, whether or not you buy from us.
The bottom line is the insulation MUST do the job it is designed to do, otherwise, you're just throwing that money out the window (literally) every month that you house continues with faulty or sub-par home insulation.
Our Quality Assurance to You
Ultimate Radiant Barrier & Insulation is insured, licensed, and bonded. We make sure that all our projects follow the strictest of safety guidelines and safety procedures. With us, you can rest assured that your property is safe.
Stop wasting hundreds or even thousands of dollars every year needlessly on excessive energy bill expenses. Ultimate Radiant Barrier & Insulation has the solution to all your heating, cooling, and Austin insulation needs. Call us today and find out how we can get you started with lower energy bills, a more energy efficient home, and a more comfortable lifestyle. We are here to answer any questions that you may have! You may have searched for insulation contractor near me to find us, we are proud to serve the residents and businesses in Austin TX and we look forward to making your house or business more efficient with an excellent insulator to help lower your bills.
We Have Expanded Our Service Area
Get a FREE Estimate for Your Home Today!
Our professional technicians will come to your home and evaluate your insulation needs. They will then go over with you every option and find the best solution for both your home and your budget. Call us today!